The Impact of Body Pain Around the World
A whopping 86 percent of people surveyed around the world claim to have experienced body pain at some point in their life. Learn about the physical, emotional, and economic impact of that pain—and how to find relief.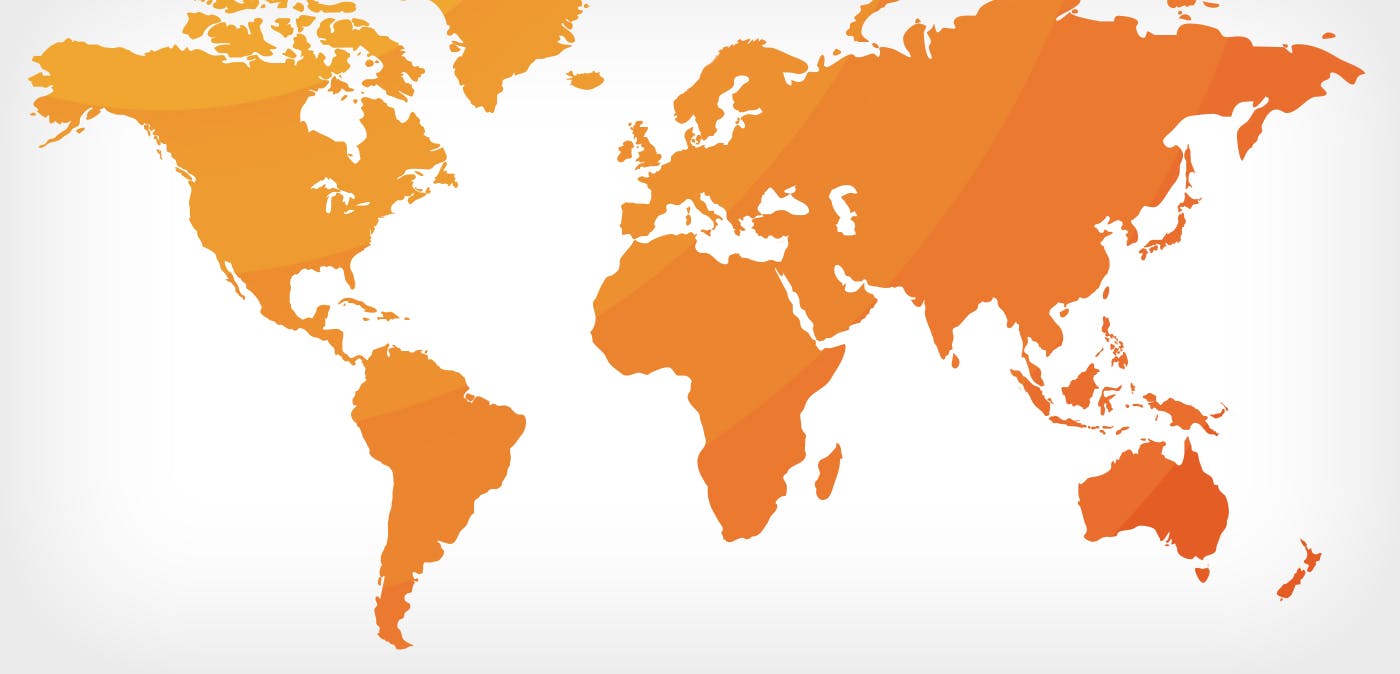 If you've experienced pain anywhere on your body, welcome to the club! More than eight in 10 adults around the world experience body pain at some time in their lives. Unfortunately, living with pain can make it tough to live a normal, healthy life.
Learn about the physical, emotional, and economic impact of pain, as well as ways you can find relief.
What is the Global Pain Index?
The Global Pain Index (GPI), created by GlaxoSmithKline (GSK), is an in-depth research project focused on the prevalence, impact, and attitudes about physical pain in countries around the world. The GPI aims to raise awareness and find solutions for this global epidemic.
As part of this initiative, GSK conducted an international survey to assess the impact of pain on people's daily lives, common practices with regard to self-management, health care seeking behavior, and patient satisfaction with health care provider response regarding their pain.
Ultimately, 22,038 people across the globe were included in survey findings. Participants had to be at least 18 years old and had to have experienced body and/or head pain at some time in their lives to be included in the survey analysis population.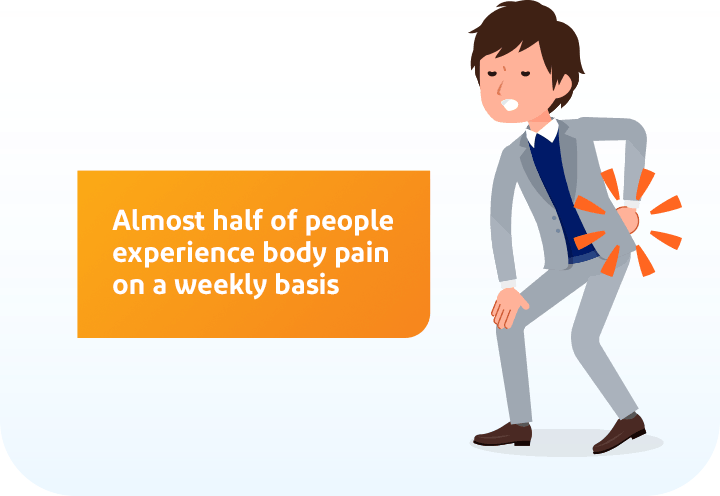 How many people are dealing with pain?
The truth is that nearly all of us have to deal with pain at some point in our lives. According to the GPI survey results, almost half of all people experience body pain on a weekly basis, mostly in the back and neck.
Why do so many people live in pain?
Many patients are slow to seek treatment for their pain. Only about 1 in 5 people seek relief from their pain immediately—most wait a couple hours to a few days. Pain intensity, duration, and interference with day to day activities were reported as the main motivators for people to seek relief. The main reason why people reported waiting to seek relief was to avoid having to take a new medication.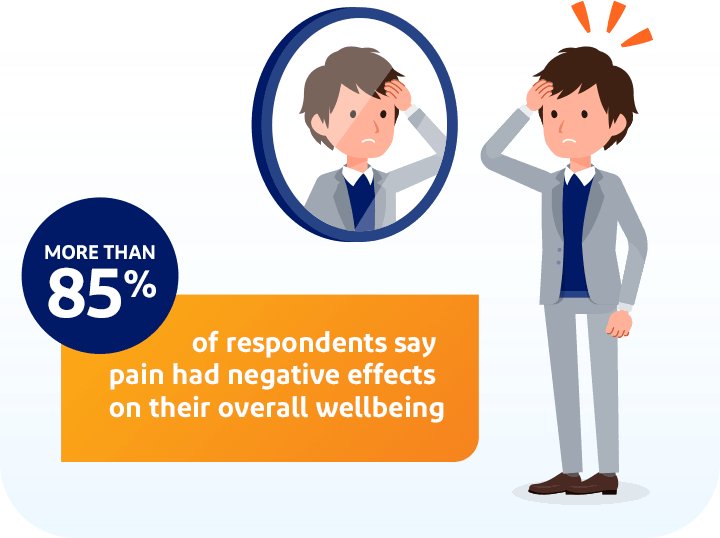 What impact does pain have on everyday living?
According to the survey, pain had negative effects on the overall wellbeing of more than 85 percent of respondents. Respondents reported pain affected several aspects of life, from love life and family life to professional life and social life. Nearly half of respondents reported that, when they are experiencing pain, they tend to joke around less, and 45% percent report being less comfortable with themselves. Respondents in the workforce reported that pain often impaired their motivation, focus, and productivity at work. In fact, patients surveyed missed an average of seven days of work in the last year due to pain. Osteoarthritis was reported as causing the most pain-related workplace absences.
How are health care providers helping patients manage pain?
Doctors and pharmacists have an important role in providing information and pain management solutions to these patients, but many respondents reported that their needs were not being met. They were dissatisfied with the answers, level of concern, and the care they received from those providers. These findings underscore the need for improved communication about pain between health care professionals and patients.
How can I help solve this problem?
Talk about your pain! Half of pain patients say they stay silent about their pain completely. Moving pain from a taboo topic to the forefront of conversations about wellness is part of the incentive behind creating the GPI. The more people collectively know about pain—and how common it is—the better it can be recognized, treated, and resolved.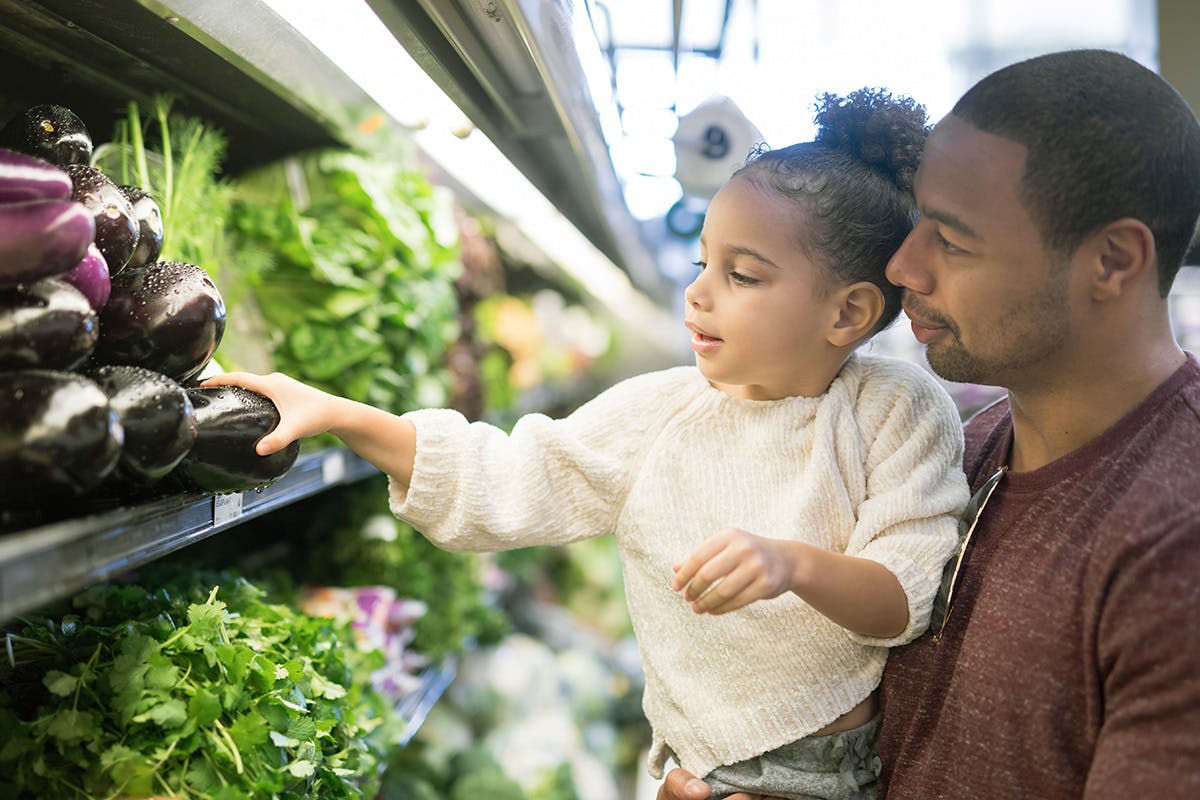 How to Relive Arthritis Pain
You can take control of symptoms in a few ways: by exercising daily, eating healthy, and using hot or cold packs. Taking these lifestyle tips into consideration can help make a life little easier.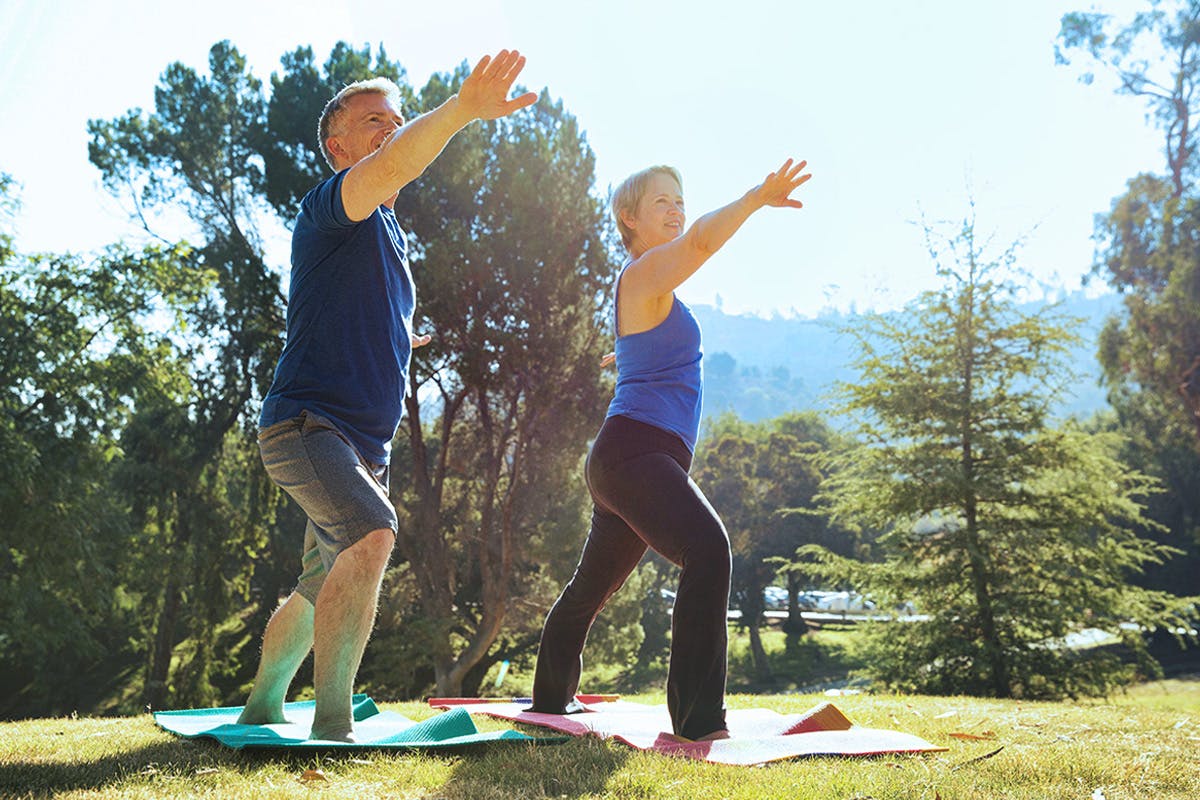 Natural Remedies for Arthritis Pain Relief
Alongside leading an active lifestyle, you may find some arthritis pain relief with natural treatments. Here are some natural remedies that are worth a try!
Feel The Joy Of Movement
No matter the day, the hour, or what you're doing, embrace the joy of movement with the help of specialized products from Voltaren: powerful gel for arthritis pain† or new, drug-free, dietary supplements for healthy joints.*
†Use as directed. Voltaren is approved for treatment of arthritis pain.
Dietary supplements from Voltaren are not intended to treat arthritis pain.
*These statements have not been evaluated by the Food and Drug Administration. These products are not intended to diagnose, treat, cure or prevent any disease.