Diclofenac Gel
Learn what over-the-counter diclofenac gel is, who should use it, and more.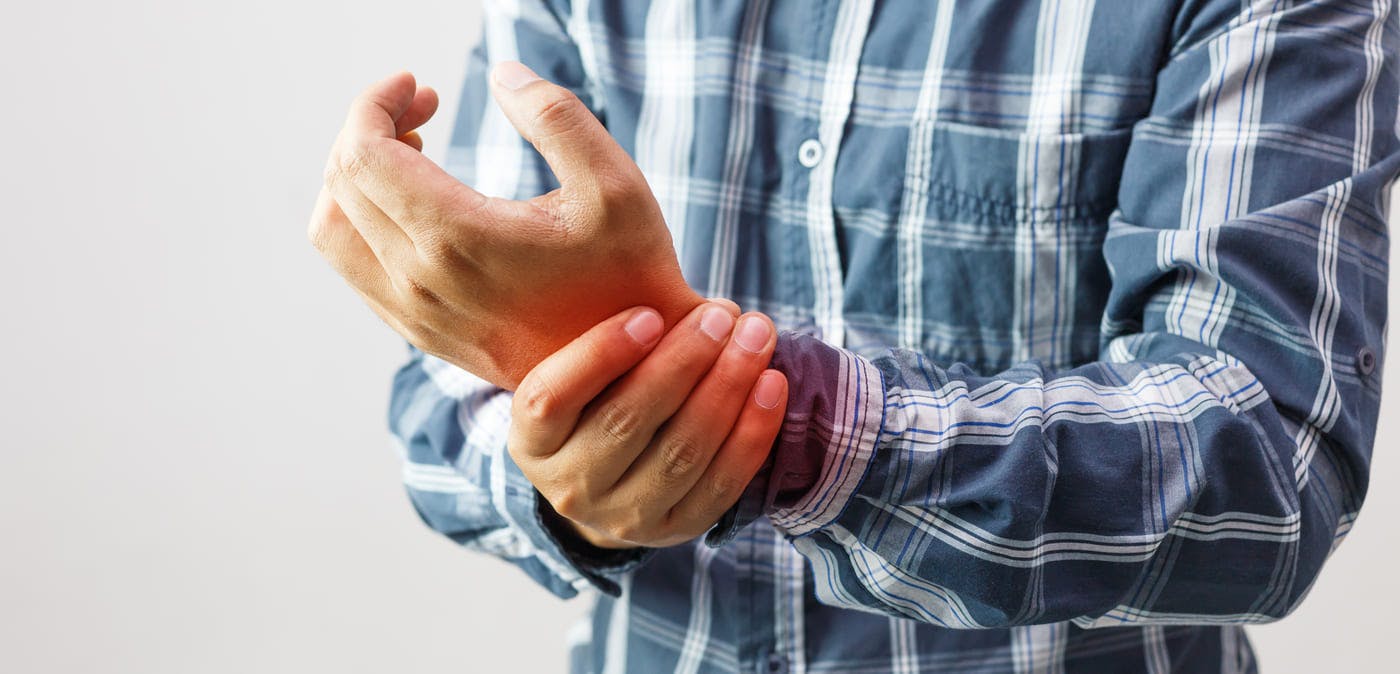 If you've dealt with osteoarthritis pain in the past, you may be familiar with diclofenac. Diclofenac is a non-steroidal anti-inflammatory drug (NSAID) and it falls in the same class as drugs such as ibuprofen, naproxen and aspirin. Diclofenac eases pain and reduces inflammation like other NSAID medications. It works by blocking the production of certain enzymes in our body called COX1 and COX2. These enzymes are responsible for the production of chemicals called prostaglandins which cause pain and inflammation. So, when you block the production of COX 1 and 2, you reduce the production of prostaglandins, resulting in less pain and inflammation.1

What is over-the-counter diclofenac gel used for?
Diclofenac sodium is the active ingredient in Voltaren Arthritis Pain, an over-the-counter arthritis pain relief gel. OTC diclofenac gel is used to relieve pain from arthritis in the knees, ankles, feet, elbows, wrists, and hands.2
Over-the-counter diclofenac sodium topical gel can be good option for people who don't want to take oral NSAIDs or they can't swallow pills.
How should I use diclofenac gel?
Over-the-counter topical diclofenac comes as a 1% gel to apply on up to two joint areas, four times daily.2 These areas can include the foot, ankle, knee, hand, wrist or elbow. It's recommended to apply your OTC diclofenac gel around the same time every day. Some basic tips for application for Voltaren Arthritis Pain diclofenac gel:2,3
Apply diclofenac gel on clean, dry skin.
Apply the gel to two joints only. For example, a hand and an elbow, a knee and an ankle or two knees. Use your hands to gently rub the gel into your skin.
For each upper body area (hand, wrist, or elbow), squeeze out 2.25 inches (2 grams) and apply. For each lower body area (foot, ankle, or knee), squeeze out 4.5 inches (4 grams) and apply.
Wash your hands thoroughly after applying the gel unless you are using the medication for your hands. If so, do not wash your hands for an hour after application.
Do not apply gel to skin that is broken, infected, cut or covered in a rash
Diclofenac topical gel is only for external use on the skin. Be careful not to get diclofenac gel in your eyes, nose or mouth.
Diclofenac sodium gel may cause a severe allergic reaction, especially in people allergic to aspirin. Symptoms include:3
Hives
Asthma (wheezing)
Skin reddening
Blisters
Facial swelling
Shock
Rash
Make sure to keep your diclofenac sodium topical gel in the container it came in and out of reach of children or pets. It's important to keep it out of sight and high enough that children can't reach it or see it.
Who should use diclofenac gel?
Before using topical diclofenac gel you should read the product label to determine if it is right for you. People with certain underlying medical conditions are advised to talk to their doctor before use so it is important to understand if this includes you. It may not be right for you if you already take oral NSAIDs, you have sensitive skin, or you have several affected joints.4
There are also several drugs interactions you should consider if you're considering using OTC diclofenac gel. Ask your doctor or pharmacist before using diclofenac gel if you are taking any other pain reliever or are planning on taking any other pain reliever, especially prescription or nonprescription NSAIDs (aspirin, ibuprofen, naproxen, or others).
Now that you know more about diclofenac gel, the active ingredient in Voltaren, make sure to visit our arthritis resource center to learn more about managing your arthritis symptoms.
Content contained in this article is not meant to be used as a direct indication of Voltaren product use or results.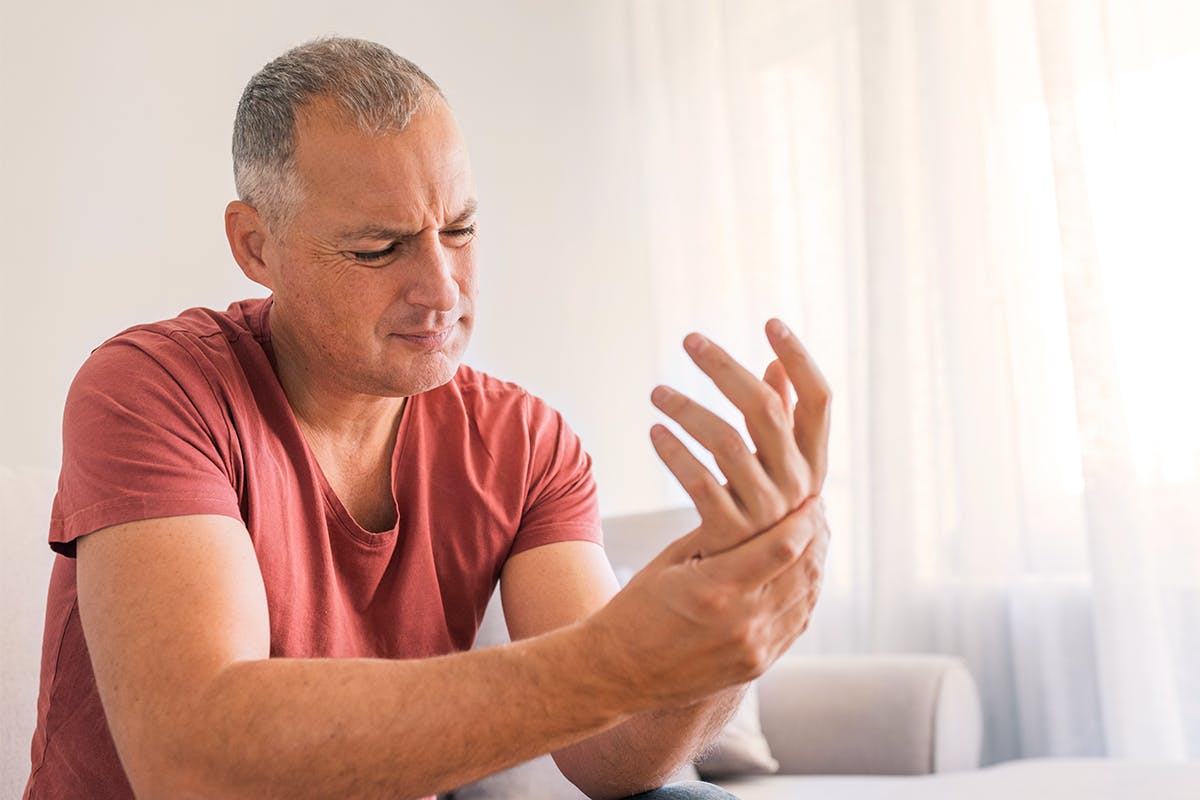 Arthritis feels different to everyone—you will likely have physical symptoms such as pain and stiffness. You might also notice emotional ups and downs as you manage this chronic condition.
READ MORE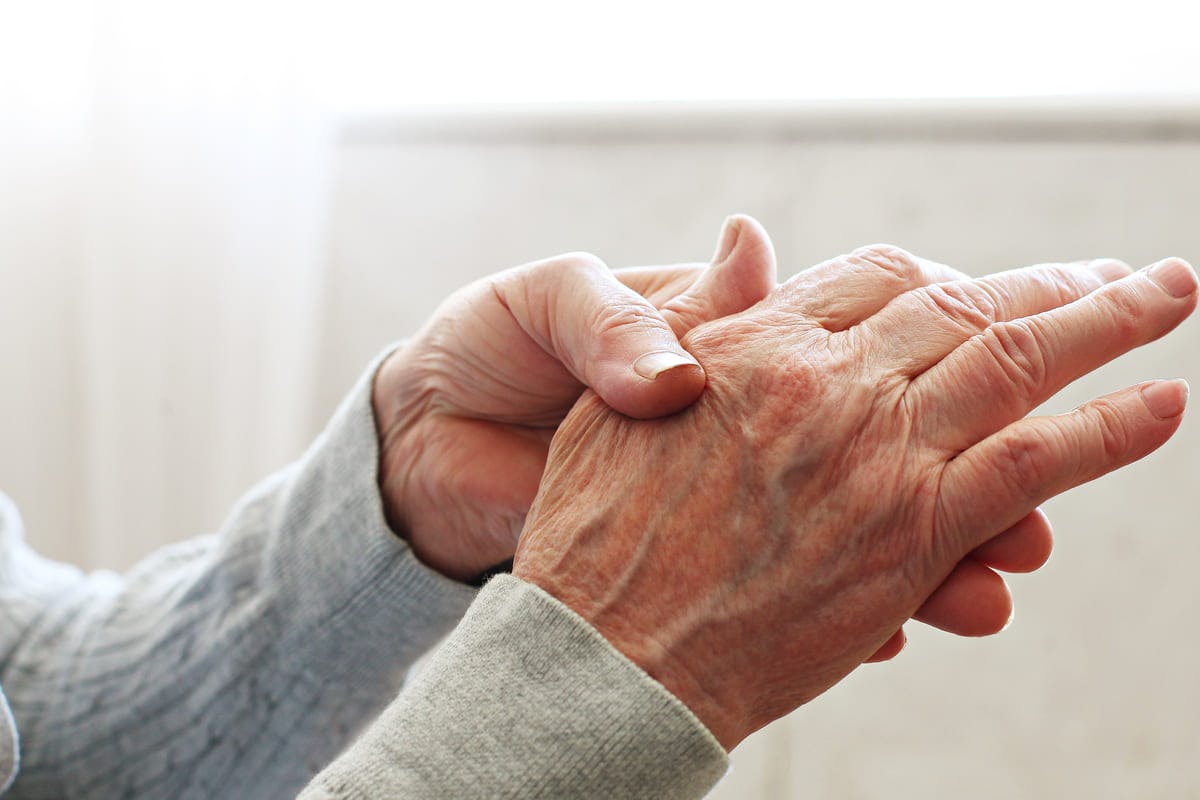 Have you ever wondered how over-the-counter arthritis creams and gels work? Keep reading to learn how applying topical pain medications can help target joint pain under the skin's surface.

READ MORE
Feel The Joy Of Movement
No matter the day, the hour, or what you're doing, embrace the joy of movement with the help of specialized products from Voltaren: powerful gel for arthritis pain† or new, drug-free, dietary supplements for healthy joints.*
†Use as directed. Voltaren is approved for treatment of arthritis pain.
Dietary supplements from Voltaren are not intended to treat arthritis pain.
*These statements have not been evaluated by the Food and Drug Administration. These products are not intended to diagnose, treat, cure or prevent any disease.