The First Arthritis-Friendly Website, Designed for You
Learn how our arthritis-friendly features can help you navigate our site more easily—without using your hands.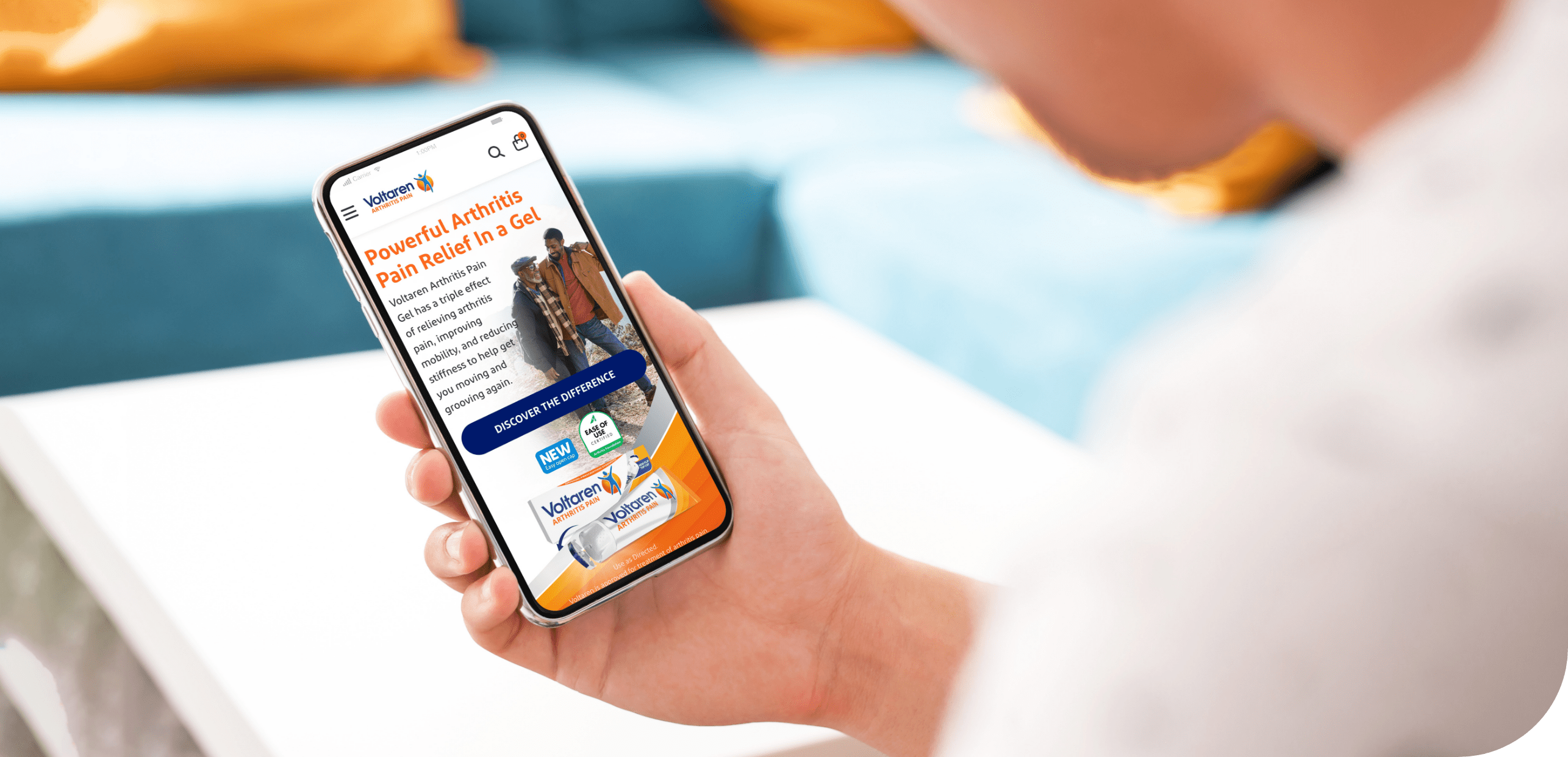 The web is constantly changing, making it impossible to keep up. And when arthritis pain hits, it can be tricky to navigate even the most basic websites. That's why Voltaren is here to help. We want to make sure arthritis patients not only keep up to speed with new technology, but actually get ahead of the game.
We developed the first arthritis-friendly, mobile-first website experience. What does that mean? Basically, we know it can be difficult for joint pain sufferers to use their hands and fingers on mobile phones and other tech devices. We tested the following website features with 30 real arthritis patients to optimize and validate these features so we can make your experience as simple as possible. The Arthritis Foundation recognizes VoltarenGel.com as the first arthritis-friendly website.
Voice Search
Looking for something on the site? All you have to do is say so! Give your hands a rest using voice activation. This feature allows you to talk into your compatible smartphone's speaker to search for specific topics or pages—without using your hands.* To activate voice search on mobile, tap the magnifying glass icon in the top right corner of your screen. This will activate the search bar, and both a microphone and magnifying glass icon will appear. Tap the microphone and follow the tooltips provided. On desktop, simply click the microphone already present in the search bar and follow the tooltips on the screen.
Chat with Us
We also offer a voice chat feature that can answer questions about arthritis and Voltaren in real time. Our chat can be navigated by using the voice search feature or by simply tapping it on the screen and typing to chat.*
Bigger Buttons
All around our site, there are buttons and links that are bigger than you might normally see. The larger size is easy on the eyes and makes it simpler to find and tap these buttons and links.
Videos, Videos and More Videos
We know having to read too much text can be boring. We also know excessive scrolling can strain your hands and fingers (and your eyes!). To make our website easier and more fun to navigate, we have some short, easy-to-watch videos here and here, which share tips for managing your arthritis, testimonials from real Voltaren users and a video on how Voltaren works.
Head-Gesture Capabilities
Did you know you can navigate our website hands-free? By enabling head-gesture navigation on a compatible smartphone, you can scroll web pages just by tilting your head. Learn more about activating these features.
Don't let complicated technology slow you down. Get started trying out our new features, and remember you can always chat us for help!
*Voice search and chat functionality are not available on iOS devices while using the Chrome browser.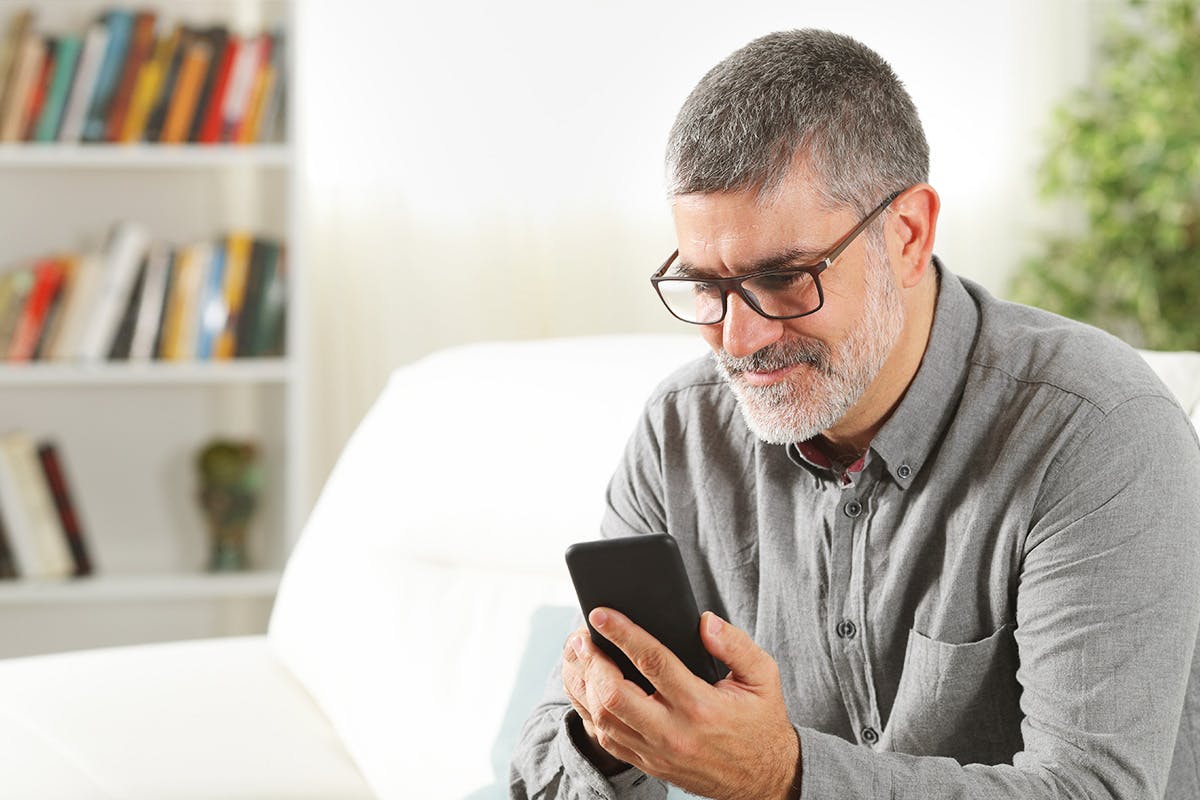 Learn how to activate head gesture features on your smartphone or tablet with our step-by-step tutorial.
READ MORE
Don't let arthritis keep you from doing your job--check out these tips to manage pain at work.
READ MORE
Feel The Joy Of Movement
No matter the day, the hour, or what you're doing, embrace the joy of movement with the help of specialized products from Voltaren: powerful gel for arthritis pain† or new, drug-free, dietary supplements for healthy joints.*
†Use as directed. Voltaren is approved for treatment of arthritis pain.
Dietary supplements from Voltaren are not intended to treat arthritis pain.
*These statements have not been evaluated by the Food and Drug Administration. These products are not intended to diagnose, treat, cure or prevent any disease.